Key Account Manager at Steamery // Stockholm
It all started with a vision to bring the philosophy of clothing care back to life. 2014, our founders Frej, Petra and Martin made the vision a reality, and Steamery was born – a Scandinavian clothing care brand with a mission to change the way we treat our clothes. Today, we are a global company with resellers worldwide and an international team of entrepreneurs, designers and textile engineers who all share a passion for making clothing care modern again. Due to our ongoing expansion, we're are now, together with Oddwork, looking for another colleague to join our team! Are you our new Key Account Manager?

As Key Account Manager
Ready to leverage your skills in sales and take us to the next level? If so, we think that you and your strong drive would suit perfectly in this role. As Key Account Manager at Steamery, you will be responsible for our global sales, focusing on the European market. With your result-oriented mind, you will work towards targets and KPIs to make sure that we achieve our business goals. Furthermore, you will work closely with our wholesale customers, agents and distributors to build strong and lasting relationships.

We are looking for you who...
… are a self-driven sales expert who thrives in an environment where you can take the initiative. With your outgoing and goal-oriented personality, you know how to go from an initial meeting to a closed deal, and you always put the customer first. Even though you like working independently, you know there's no I in teamwork. In other words, being transparent and flexible when collaborating with others is something you find essential to reach common goals and win as a team.

Our wishes:
A couple of years of sales experience as a Key Account Manager
Experience of working in an international environment
Experience of business growth in a smaller company
Meritorious if you have knowledge of fashion, design, lifestyle or similar retail segment
A background working with agents and distributors
Why Steamery?
Steamery has become one of Europe's most recognized brands within the garment care niche in just a few years. With our mission to modernize the centuries-old tradition of textile care, we strongly believe that knowledge and accessibility are essential steps toward a more sustainable fashion world. Today, we have taken the first steps to create a global fashion care brand, and our resellers are some of the world's most prestigious design- and fashion stores. Are you ready to join us on our global mission to educate people in garment care and slow fashion? Send in your application today!

We're looking forward to welcoming you to our Steamery team!

START: According to agreement
LOCATION: Stockholm
JOB HOURS: Full-time
CONTACT: Senior Talent Manager Ellinor Hellberg, ellinor@oddwork.se (contact for questions regarding the position, not applications)
LAST APPLICATION DATE: 2022-02-10

At Oddwork, we believe that the world will be a better place when everyone follows their dreams. We help organisations create honest and transparent corporate cultures, and we carry job talents towards their goals – every day. We are here to revolutionise our industry, match talent with corporate culture, and strengthen organisations' employer brands. We are actively working to include everyone in our recruitment processes to reflect society fairly. Therefore, we would like to encourage you to apply for this job, even though you didn't intend to after reading this text –please broaden our horizons and contribute with your experience and skill set. Welcome, please step inside Oddwork's world here.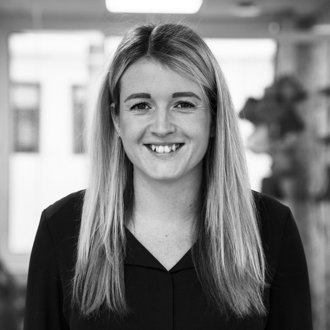 Relaterade jobb
Personlighet, talang och meriter kommer först
Att sätta personlighet, talang och meriter först är en självklarhet. En stor del i det är att rekrytera inkluderande så att vi speglar samhället på ett rättvist sätt. Därför vill vi uppmana dig som egentligen inte hade tänkt söka den där rollen att göra det ändå – låt oss ta del av din erfarenhet och expertis.
Om Oddwork
Vi är här för att revolutionera vår bransch, för att matcha talang med företagskultur och för att stärka organisationers arbetsgivarvarumärken. Vi på Oddwork är övertygade om att världen blir en bättre plats när alla vågar och kan följa sina drömmar. Genom att hjälpa organisationer att skapa ärliga och transparenta företagskulturer och hjälpa talanger mot sina mål jobbar vi mot drömmen – varje dag. För oss är det självklart att det är när rätt personlighet möter rätt företag som magi uppstår. Välkommen in i Oddworks värld genom att klicka här.