Marketing Analyst to Polestar // Gothenburg
At Polestar, we're determined to improve the society we live in by accelerating the change to a fully electric and sustainable tomorrow. Passion and emotion drive us. Electricity and innovation drive our cars. Together we are leading the development of new technology and guiding our industry forward through pure, progressive performance. There is simply no room for shortcuts, excuses or compromises – we are all in, dedicated to our ambition. Due to our ongoing expansion, we're now looking for a Marketing Analyst who wants to be part of our global team of passionate individuals. Join us and make a positive change in the world!

About the role as Marketing Analyst
At Polestar, you will have a key role in helping us improve our insight-driven approach to decision making for all our marketing initiatives globally. This includes traditional marketing activities as well as digital marketing. As a part of our Marketing Analytics team, you will be responsible for driving the establishment and optimization of the KPI framework and measurement plan for all Brand & Marketing functions – on both a global and local level. With hands-on analysis and actionable recommendations, you will drive our marketing and media analytics towards a data-driven way of working while optimizing creative dashboards to support decision making. Furthermore, you will support our data collection capabilities to ensure data quality through accurate tracking, integration, implementation and configuration of our and our partner's digital tools. This role is located at our HQ in Gothenburg, but if the one we're looking for is found somewhere else in Sweden, we offer the opportunity to work remote.

We are searching for…
…a digital ninja with an analytical mind and a natural talent for digital marketing analytics. We're talking Google Analytics, Salesforce marketing cloud, Facebook ads etc. With your experience in integrating offline channels, brand tracking and modelling for mixed media, you know how to create the ideal campaign to drive engagement and sales. In other words, it's in the digital landscape you feel right at home. Most of all, you are a flexible and positive person who thrives in a fast-paced and ever-changing environment – because new challenges only mean new opportunities to develop and learn more.

Our wishes:
University degree in relevant fields or equivalent expertise
A couple of years of work experience in digital marketing analytics on both a strategic and operational level
Highly skilled in Google Analytics or other analytics platforms
Competence with BI & Visualization tools (PowerBI, Qlik, Tableu, Data studio)
Experience of multimarket global organizations, managing multiple stakeholders in a decentralized setting is a plus.


Why Polestar?
At Polestar, you will get the opportunity to work with an exciting, environment-friendly product at the center of electromobility. In our flat organization with a Go-Get attitude, you'll be a part of our cross-functional and global team of dedicated individuals who will encourage you to grow professionally. Join us to create a climate-neutral future and a new era of sustainable electric mobility!

START: According to agreement
LOCATION: Gothenburg
JOB-HOURS: Full-time
CONTACT: Senior Talent Manager Jesper Steenberg, jesper@oddwork.se (for questions regarding the process, not applications)
LAST DAY FOR APPLICATION: 2022-01-31

At Oddwork, we believe that the world will be a better place when everyone follows their dreams. We help organisations create honest and transparent corporate cultures, and we carry job talents towards their goals – every day. We are here to revolutionise our industry, match talent with corporate culture, and strengthen organisations' employer brands. We are actively working to include everyone in our recruitment processes to reflect society fairly. Therefore, we would like to encourage you to apply for this job, even though you didn't intend to after reading this text –please broaden our horizons and contribute with your experience and skill set. Welcome, please step inside Oddwork's world here.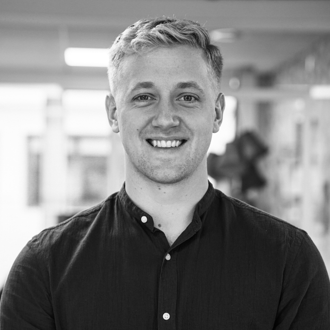 Relaterade jobb
Personlighet, talang och meriter kommer först
Att sätta personlighet, talang och meriter först är en självklarhet. En stor del i det är att rekrytera inkluderande så att vi speglar samhället på ett rättvist sätt. Därför vill vi uppmana dig som egentligen inte hade tänkt söka den där rollen att göra det ändå – låt oss ta del av din erfarenhet och expertis.
Om Oddwork
Vi är här för att revolutionera vår bransch, för att matcha talang med företagskultur och för att stärka organisationers arbetsgivarvarumärken. Vi på Oddwork är övertygade om att världen blir en bättre plats när alla vågar och kan följa sina drömmar. Genom att hjälpa organisationer att skapa ärliga och transparenta företagskulturer och hjälpa talanger mot sina mål jobbar vi mot drömmen – varje dag. För oss är det självklart att det är när rätt personlighet möter rätt företag som magi uppstår. Välkommen in i Oddworks värld genom att klicka här.