Pricing Actuary/Försäkringsmatematiker at BNP Paribas Cardif // Gothenburg
In Sweden, we have been active since 2000 and are today a Nordic insurance group with approximately 130 employees at the head office in Gothenburg and the sales offices in Stockholm, Oslo and Copenhagen. We develop and deliver risk insurance through partners in the Nordic markets and our main business is loan and payment protection and various types of personal insurance. As an employer, we seek dedicated employees who put the customer in focus. Curiosity, engagement and openness to new ideas are also important to us. We are now looking for a customer oriented person with an analytical mind: are you our new Pricing Actuary?

As Pricing Actuary/Försäkringsmatematiker
We are now searching for a Pricing Actuary to join our young and driven team in Gothenburg. Here, you have the opportunity to participate in developing and managing actuarial models risk calculations for pricing, reserving and reinsurance purposes, in a growing company. Since Cardif's strength is to develop unique and tailor-made insurance solutions, actuaries are an important part of the construction of the offers in the company.

In this role you will work closely with the sales department to understand the needs of the commercial team, use your technical skills to price the requested product and perform a business plan of the future cash flows. Moreover, you have to understand the risks related to the insurance product, participating actively in the product development, and you will also participate in the implementation of the product. This gives the role a wide breadth and a key responsibility on both commercial and regulatory aspects.

We are looking for...
… a customer oriented person with an analytical mind. For you, delivering quality is essential. You are a quick learner, always searching for new knowledge and new problems to solve. We believe you are an open-minded and independent person, who enjoys being part of a team, and who drives the change. You are always looking for improvements in what you do, showing proactivity and capacity to make an impact.

Our wishes

Relevant education within mathematics and / or statistics / or engineer and / or actuarial sciences
At least 2-3 years of experience working as an actuary
Very good knowledge of Excel
Experience managing large amount of data
Knowledge of database tools, such as SQL and / or Access, is preferred
Fluent in English. Additional languages, especially Swedish, Norwegian, Danish or Finnish, is a plus
Why BNP Paribas Cardif?
Imagine an organization, small enough to develop but large enough to handle change. At BNP Paribas Cardif the Business Development perspective permeates everything we do and comes with encouragement to drive ideas and space to develop new products and services in a changing world. The boundless collaboration between departments is key; we work together. Our professional behaviors describe who we are, and what we value; we are experts, we are committed, we are innovative, and we are responsible.
We offer a role in an expansive company within the Nordic region, with 4 countries and 4 insurance markets as your daily workplace. International experience in the group is only one of the possible career evolutions awaiting. Have this been a description of your desirable journey ahead? Apply right away – we look forward to hearing from you.
START: According to agreement
LOCATION: Gothenburg, Sweden
JOB HOURS: Full time
CONTACT: Senior Talent Manager Johanna Ek, johanna@oddwork.se
LAST APPLICATION DATE: 2022-01-31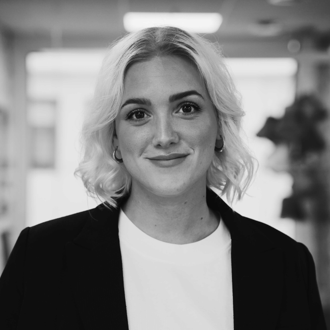 Relaterade jobb
Personlighet, talang och meriter kommer först
Att sätta personlighet, talang och meriter först är en självklarhet. En stor del i det är att rekrytera inkluderande så att vi speglar samhället på ett rättvist sätt. Därför vill vi uppmana dig som egentligen inte hade tänkt söka den där rollen att göra det ändå – låt oss ta del av din erfarenhet och expertis.
Om Oddwork
Vi är här för att revolutionera vår bransch, för att matcha talang med företagskultur och för att stärka organisationers arbetsgivarvarumärken. Vi på Oddwork är övertygade om att världen blir en bättre plats när alla vågar och kan följa sina drömmar. Genom att hjälpa organisationer att skapa ärliga och transparenta företagskulturer och hjälpa talanger mot sina mål jobbar vi mot drömmen – varje dag. För oss är det självklart att det är när rätt personlighet möter rätt företag som magi uppstår. Välkommen in i Oddworks värld genom att klicka här.