Manager Content Partnerships at Pluto TV// Stockholm/remote
Welcome to Pluto TV – the leading free streaming television service in America. As part of ViacomCBS and in partnership with major TV networks, movie studios, publishers and digital media companies, we deliver more than 200 live and original channels and thousands of on-demand movies. With 54 million active viewers every month, we are entertaining the whole planet with international and local content such as premium news, TV shows, sports, lifestyle and trending digital series – giving our viewers the possibility to enjoy Viafree favourite shows and global content from ViacomCBS' portfolio packaged in popular thematic-style channels. We are currently located in Los Angeles, New York, Silicon Valley, Chicago and Berlin and in 2022, we are launching in Sweden, Denmark and Norway. Together with Oddwork, we are now on the hunt for an enthusiastic self-starter who wants to be part of our innovative, collaborative, and fast-paced entertainment brand. Are you the one we're looking for?

As Manager Content Partnerships
At Pluto TV, you will work alongside the Programming and Content team to create, grow and develop Pluto's content acquisitions strategy for the Nordic region. In close collaboration with the European and US Content Partnership teams, your primary responsibilities will be to initiate and negotiate new licensing deals with content providers for Nordic territory rights, manage the ongoing business and track the content budget. You will also handle all aspects of content acquisition and establish and maintain relationships with premium content partners to optimize partnership performance. Furthermore, you will identify business opportunities through analysis reviews and recommendations for content performance and audience. The role is located in Stockholm, but we also offer the possibility to work remotely.

We are looking for you who...
… have a passion for content and entertainment and broad knowledge of pop culture, film, TV and online video. With your experience working with Content Acquisition, you know how to negotiate deals with different monetization models and conduct market and competitive analysis. You enjoy working independently and are not afraid of bringing new ideas to the table. Last but not least, we believe you are a flexible and creative person who's driven by the opportunity to be part of the fast-moving media industry.

Our wishes:
Experience in Content Acquisition with direct oversight of deal-making and strategic planning
Knowledge of the media licensing business, both linear and VOD
You have an established network of relationships with traditional and non-traditional video content licensors across a variety of genres
Excellent written and verbal skills in English
Why Pluto TV?
At Pluto TV, we love what we do and are committed to entertaining the planet. With the vision to be a place where a diverse mix of talented people wants to come, stay and do their best work, we pride ourselves in our creative, collaborative and engaging start-up atmosphere where ideas are heard and turned into reality. Together with our dedicated, passionate and creative employees, we bring the best entertainment to our audience worldwide – while not forgetting to have fun along the way. Ready to join us on our journey to revolutionize the future of TV? Send in your application today!

START: According to agreement
LOCATION: Stockholm/remote
JOB HOURS: Full time
CONTACT: Senior Talent Manager Jesper Steenberg, jesper@oddwork.se (contact for questions regarding the position, not applications)
LAST APPLICATION DATE: 2022-02-13

At Oddwork, we believe that the world will be a better place when everyone follows their dreams. We help organisations create honest and transparent corporate cultures, and we carry job talents towards their goals – every day. We are here to revolutionise our industry, match talent with corporate culture, and strengthen organisations' employer brands. We are actively working to include everyone in our recruitment processes to reflect society fairly. Therefore, we would like to encourage you to apply for this job, even though you didn't intend to after reading this text –please broaden our horizons and contribute with your experience and skill set. Welcome, please step inside Oddwork's world here.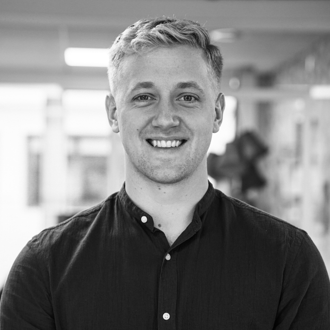 Relaterade jobb
Personlighet, talang och meriter kommer först
Att sätta personlighet, talang och meriter först är en självklarhet. En stor del i det är att rekrytera inkluderande så att vi speglar samhället på ett rättvist sätt. Därför vill vi uppmana dig som egentligen inte hade tänkt söka den där rollen att göra det ändå – låt oss ta del av din erfarenhet och expertis.
Om Oddwork
Vi är här för att revolutionera vår bransch, för att matcha talang med företagskultur och för att stärka organisationers arbetsgivarvarumärken. Vi på Oddwork är övertygade om att världen blir en bättre plats när alla vågar och kan följa sina drömmar. Genom att hjälpa organisationer att skapa ärliga och transparenta företagskulturer och hjälpa talanger mot sina mål jobbar vi mot drömmen – varje dag. För oss är det självklart att det är när rätt personlighet möter rätt företag som magi uppstår. Välkommen in i Oddworks värld genom att klicka här.