Quality Manager to Gapwaves // Gothenburg
Gapwaves was founded in 2011 at Chalmers University of Technology and listed on Nasdaq First North Growth Market in November 2016. We are still headquartered in Gothenburg, with the entire world as our marketplace. Our team is a mix of competencies from across the globe and our vision is to be the most innovative provider of mm-wave antenna systems and the preferred partner to those pioneering next-generation wireless technology. We are on a fast-growing megatrend around connectivity and autonomous vehicles where we engage with innovative global companies within the tech and automotive industry. Together with Oddwork, we're now looking for you who wants to lead us forward. Are you an experienced Quality Manager who wants to redefine people's everyday life?

About the role
Do you want to be part of the growing trend around connectivity and autonomous vehicles - and at the same time engage with innovative global companies in the tech- and automotive industries? Here, you will be at the center of Gapwaves development into a recognized supplier of state-of-the-art connectivity products. You will drive our quality work forward to meet our customers' highly set requirements. With your experience, we know you will always be one step ahead to foresee and plan for upcoming requirements and expectations. 
We currently have ISO9001 and 14001 certificates, where your task is to ensure that we keep and live according to them. You will also lead the work of a planned IATF16949 certification. Furthermore, you will be involved in internal process development as well as supporting our product development teams in their customer and supplier dialogues. With your organized mind, you come to us with clear ideas and how you can use your freedom in the absolute best way. Simply, making sure that our products maintain a high standard – every day.

We are looking for you...
… who are an independent team player. You who like to collaborate but at the same time take responsibility for your own work. You enjoy working in a changing environment because that is when you get to use your organized mind – to see what we need today and what is needed in the long run. You are pedagogical and can make anyone understand complicated information. But you are also extremely unpretentious and do not just say what others should do - you do a large part of the work yourself.
Our wishes:

Experience of implementing and operating a quality organization in a
    dynamic environment
Experience in APQP and IATF16949
Meritorious if you have experience from the automotive industry

Why Gapwaves?
Welcome to a fast-growing and dynamic company with high ambitions. Here you will be encouraged to take responsibility and influence our way of working. We strive to be an attractive employer that wants you to develop – to ensure your and Gapwaves' development. We work actively to promote equal rights and career opportunities - regardless of background, gender or religion. We are about 30 employees with a large number of nationalities represented. If you want to work close to the world, then we are the right company for you! 
START: According to the agreement
LOCATION: Gothenburg
JOB HOURS: Full-time
CONTACT: Senior Talent Manager Madeleine Linge, madeleine.linge@oddwork.se (for questions regarding the position, not applications)
LAST APPLICATION DATE: 2022-05-05  
In a world full of expectations, the most daring thing you can do is to dream. As a recruitment and employer branding company, we challenge expectations, empower talents and organizations to be the best they can be. By matching personality with company culture and strengthening employer brands, we are here to revolutionize our industry. 7 days a week – 365 days a year. Because we know for sure: it's when the right personality and the right culture meet, that magic truly arises!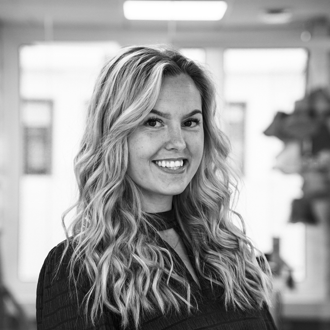 Personlighet, talang och meriter kommer först
Att sätta personlighet, talang och meriter först är en självklarhet. En stor del i det är att rekrytera inkluderande så att vi speglar samhället på ett rättvist sätt. Därför vill vi uppmana dig som egentligen inte hade tänkt söka den där rollen att göra det ändå – låt oss ta del av din erfarenhet och expertis.
Om Oddwork
Vi är här för att revolutionera vår bransch, för att matcha talang med företagskultur och för att stärka organisationers arbetsgivarvarumärken. Vi på Oddwork är övertygade om att världen blir en bättre plats när alla vågar och kan följa sina drömmar. Genom att hjälpa organisationer att skapa ärliga och transparenta företagskulturer och hjälpa talanger mot sina mål jobbar vi mot drömmen – varje dag. För oss är det självklart att det är när rätt personlighet möter rätt företag som magi uppstår. Välkommen in i Oddworks värld genom att klicka här.
Quality Manager to Gapwaves // Gothenburg
Loading application form