German-speaking Account Manager at Valu8 Group // Stockholm/Gothenburg or London
Do you have a desire to grow within the sales profession? We are looking for a German-speaking Account Manager for our entrepreneur-driven and fast-growing company. Currently, we are expanding in Europe with our high-tech solutions. If you have a natural talent in sales and want to make a change and get your ideas heard – apply today!

🚀 Our offer

Great career opportunities in a fast-growing company
Fixed salary base with commission and good possibilities to influence the amount of incoming businesses
Freedom and flexibility – be part of a hybrid workplace


✍🏼 What you will do

B2B sales: selling licenses for our SaaS solution, as well as develop analysis of privately-owned companies – also called deal sourcing.
You work widely with prospecting and booking meetings (including both hot and cold leads).
You will focus on new business in the DACH region, and work with our main customer groups: Private Equity, M&A, Corporate Finance, Management Consulting and Investment Banks.
The role includes trips to the DACH region once a month.

💪 Your skills

An entrepreneurial spirit who wants to build and create something great.
Structured person with an understanding for the correlation between freedom and responsibility.
You always aim higher and pitch your ideas to others with confidence.


💡 Your experience

At least 2 years of work experience
Fluent in German
Most important: your personality, drive and that you want to develop within the sales profession
Beneficial if you have experience from working with sales or from SaaS companies

Does this sound like the next step in your career? Apply now!
Read more about us here.

START: According to agreement
LOCATION: Stockholm/Gothenburg/London
JOB HOURS: Full time
CONTACT: Talent Manager Natali Racho, natali.racho@oddwork.se
LAST APPLICATION DATE: 2022-08-13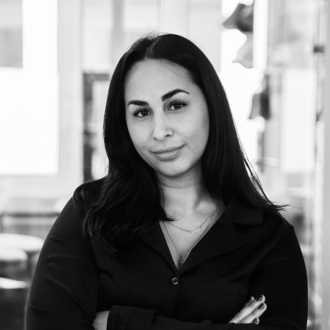 Personlighet, talang och meriter kommer först
Att sätta personlighet, talang och meriter först är en självklarhet. En stor del i det är att rekrytera inkluderande så att vi speglar samhället på ett rättvist sätt. Därför vill vi uppmana dig som egentligen inte hade tänkt söka den där rollen att göra det ändå – låt oss ta del av din erfarenhet och expertis.
Om Oddwork
Vi är här för att revolutionera vår bransch, för att matcha talang med företagskultur och för att stärka organisationers arbetsgivarvarumärken. Vi på Oddwork är övertygade om att världen blir en bättre plats när alla vågar och kan följa sina drömmar. Genom att hjälpa organisationer att skapa ärliga och transparenta företagskulturer och hjälpa talanger mot sina mål jobbar vi mot drömmen – varje dag. För oss är det självklart att det är när rätt personlighet möter rätt företag som magi uppstår. Välkommen in i Oddworks värld genom att klicka här.
German-speaking Account Manager at Valu8 Group // Stockholm/Gothenburg or London
Loading application form